NJCF Vendor Show
Corporate Partners Vendor Expo
Tuesday, March 28, 2023
Cedar Hill Golf & CC
100 Walnut Street
Livingston, NJ
Show Time: 3:30 p.m. - 6:00 p.m.
Networking and Raffle Reception
for Attendees and Sponsors Open Bar & Gourmet Buffet: 5:30 pm—7:00 pm
¨ Come and meet our Corporate Partners! Our sponsors are club focused. See, taste and experience the latest in entertainment, equipment, furnishings, table ware, F & B services and much more! In time to start the 2023 season.
¨ One stop shopping to compare products for quality and cost. Saving you time and your club money.
¨ Engage your staff and board! Invite your Chef, Food & Beverage Manager, Golf Professional, Head Bartender, House Chairman, Club President. Inspire them with new information and creative concepts.
¨ Meet other club professionals, share ideas and information to add value for your membership.
¨ Stay for the reception. Open bar and a gourmet buffet featuring stations. Door prizes donated by sponsors exhibiting at the event will be raffled off! Prize drawing begins 6:00 pm at the interactive cocktail hour immediately following the show.
In order to better plan, please indicate if you and your attendees will be attending the show and reception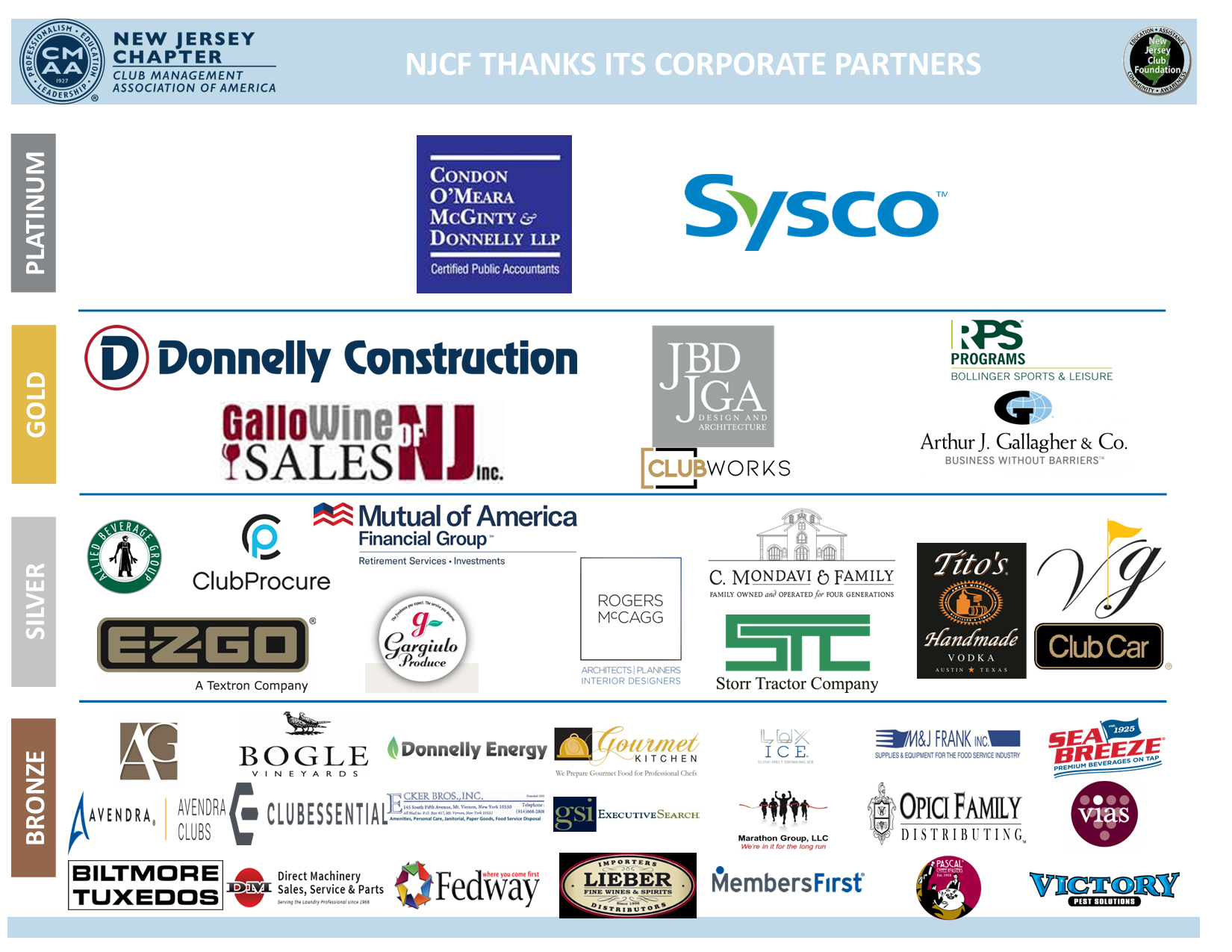 PLEASE NOTE:
When registering for the event, please put the numbers attending in the headcount area and disregard the total headcount displayed.
We need to know how many will be attending each of the sessions. Thank you!