Education Meeting-Jodie Cunningham
Event Location:
Canoe Brook CC
We're Fully Staffed! (…says no one!)
Presented by Jodie Cunningham, SPHR SHRM-SCP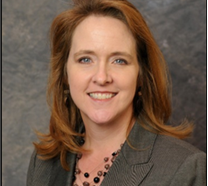 If you have people problems, you're not alone. Across the country, the lack of applicants and rising labor costs have easily made this topic the number one problem you are likely faced with.
So how do you get in front of this problem? You face it head-on and develop your people strategy. You likely have financial plans, operational plans, capital improvement plans – but do you have a people plan? In our session, we will be discussing:
· Planning & Strategy – What are you trying to accomplish?
· The Labor Market – We need to get creative
Recruitment Fundamentals – Becoming a marketer
Canoe Brook Country Club
1108 Morris Turnpike
Summit, NJ 07901
Registration: 10:00 am
Program: 10:30 am—12:00 pm
Lunch Following
1 Education Credit
Register online at www.njcma.org