The Food & Beverage Flight Plan-Annette Whittley
The Food & Beverage Flight Plan
Tuesday, October 26, 2021
Presented by
Annette Whittley
Kopplin, Kuebler & Wallace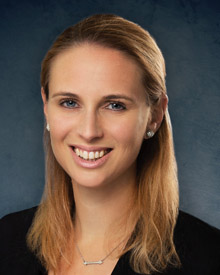 This presentation covers what you need to know about structuring an effective pre-shift briefing, planning, ownership and what to look for at the door, on the floor and in the kitchen of your restaurant. We review how to be effective as a leader from the different viewpoints of the GM and a restaurant manager. We talk about communicating with your team, follow up and follow through at the end of the shift. We will include an interactive pre shift briefing demonstration in this session.
Annette Whittley has over 17 years of luxury hospitality service experiences. After graduating from the University of Surrey, in the United Kingdom, with a BS in Hotel & Catering Management she joined luxury hotel industry leader Four Seasons hotels and resorts. Over 13 years with Four Seasons, she worked in restaurants, bars, recreation facilities, banquets, in room dining, and was involved in multiple renovations and property openings. Her time with Four Seasons included city hotel and remote resort locations.
In 2015 she made the transition to private clubs, joining the executive team at Congressional Country Club which is the highest rated Country Club in the United States and globally by Platinum Clubs of the World. Congressional has hosted five major golf championships and is the future host of eight major PGA championships including the 2036 Ryder Cup.
Her passion for the Club industry led her to start ASB Hospitality prior to joining KK&W where she plans to specialize in Food and Beverage Training and Consulting as well as Executive Search. Annette is passionate about building a strong a foundation for the teams she works with. She believes in lifelong learning and specializes in building leadership and service team's product knowledge, service skills and the development of great systems. When the basic fundamentals are in place hospitality magic can happen and life-long memories made!
Annette understands that each hospitality organization is unique and therefore customizes each of her services and trainings to your organization's culture and traditions. These skill sets allow Annette to effectively evaluate any club's Food and Beverage Operation and provide the necessary tools and training to elevate the service culture, and member and staff satisfaction.
Annette's active involvement in the Club Managers Association of America (CMAA) includes numerous speaking engagements both locally and nationally.
Annette is a world traveler with six continents under her belt, including expeditions to Mt. Everest and Mt. Kilimanjaro.