Education Meeting-Keith Pabian
Staffing Troubles?
Why New Jersey's Private Clubs should consider turning to (or continuing to utilize) Foreign Nationals
Presented by Keith Pabian
Founder of Pabian Law, LLC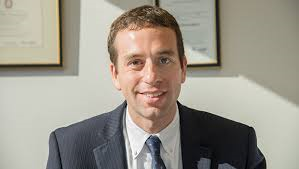 With unemployment near an all-time low and fewer American workers willing to perform hospitality jobs, filling jobs at private clubs in New Jersey and the mid-Atlantic can feel daunting, if not impossible. If only there were a staffing solution that allowed you to fill your open positions with qualified, excited, and capable workers. This session will focus on H-2B seasonal visa options for private clubs in and around New Jersey. It will not only provide the basics and advanced issues surrounding H-2B visa, but will also delve into other visa options including the J-1 trainee visa and year-round visa options for your higher-level staff. This presentation will then discuss how to make hiring foreign nationals a huge success for your organization with a discussion of practical tips to utilize as well as common traps to avoid. This session is not to be missed if you constantly feel that your club is not fully or appropriately staffed and if you are looking for best practices when filing H-2B or J-1 visa applications for your foreign national workers. Don't miss a great opportunity to utilize a staffing option to fill your most pressing staffing needs!
Thursday October 8, 2020
Ridgewood Country Club
196 West Midland Avenue
Paramus, NJ 07652
3 – 3:30 pm Registration
3:30 – 5 pm Education
Cocktail Reception to follow
Host Manager: Eban Ross
2 Education Credits
Register online at www.njcma.org
You are requested to wear your name badge
$50.00 per person