Event Time:
6:30 pm - 9:00 pm
Event Location:
Indian Trail Club
New Jersey Club Managers
Association Proudly Presents
NJCMA Food & Wine Experience
Tuesday, October 15, 2019
6:30 - 9:00 p.m.
Indian Trail Club
830 Franklin Lake Rd, Franklin Lakes, NJ 07417
201-891-4480
Presenting Sponsor:

This event is sponsored by Donnelly Construction and organized by the New Jersey Club Managers Association. This event will feature food & wine tastings, live music and specialty desserts.
Bar service will be available on a Cash Basis.
Please return the attached registration form and payment to
Indian Trail Club no later than Wednesday, October 2nd.
Additionally, if your Chef will be participating, please fill out
& return the Chef Registration Form.
~~~~~~~~~~~~~~~~~~~~~~~~~~~~~~~~~~~~~~~~~~~~~~~~~~~~~~~~
You are encouraged to invite Board Members, Members and Staff for this exciting evening.
Student Chapter Fundraiser
A Wine raffle to benefit the FDU CMAA Student Chapter will also be held this evening.
All CMAA members are asked to donate 2 bottles of wine with a retail value of $25 or more each.
Raffle Tickets will be available for $20 at the registration table.
For further information, please contact:
Dr. Xiaoye Li , Assistant Professor
or Kane Pappas, Assistant Director for Technology, Communications and Continuing Education

International School of Hospitality & Tourism Management
Fairleigh Dickinson University
Xiaoye Li, 201-692-7278 (voice) Kane Pappas, 201-692-7276 (voice) 201-692-7279 (fax)
Xiaoye@fdu.edu & kpappas@fdu.edu
~~~~~~~~~~~~~~~~~~~~~~~~~~~~
Special Guest Host, David Burke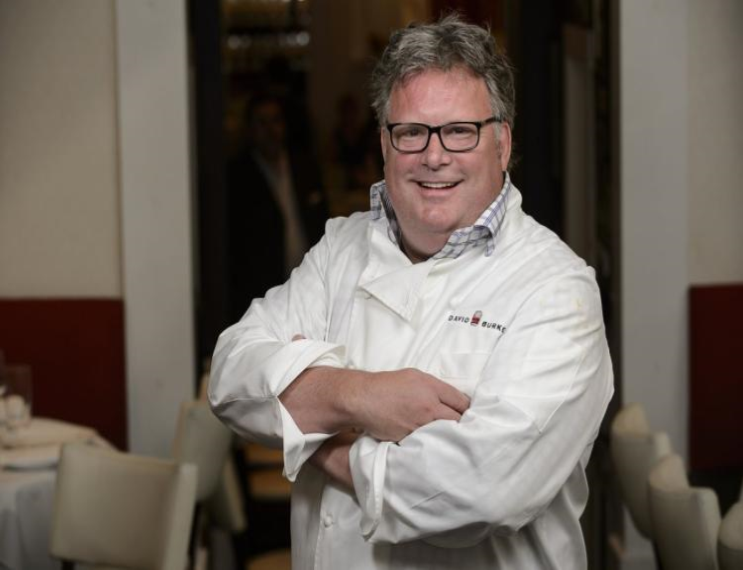 For this year's event, we want to spice things up a bit! Chef's, bring your culinary team and join us for a fun-filled and exciting evening!
This event will be limited to the first 25 culinary teams! Each team will be judged on their "Creativity" and their "Culinary Talents". Throughout the evening, David Burke will be strolling through the rooms sampling each team's culinary delight. At the end the evening David Burke will announce two winners:
Best in Show—$3,000
& Most Creative—$2,000
Each winning team will be awarded the above prize amount to be donated to a charity of their choice on behalf of their respective Club.
Don't miss out on a Fantastic Event!
Registration and Chef Registration