Education Meeting-Laurie Martin
PLEASE NOTE DATE CHANGE!
NJCMA
Education Meeting
CrisisREADY© Leadership!
Presented by Laurie M. Martin, CTTS, EPC, CIRS, Author
Preparing for the unthinkable BEFORE, DURING and AFTER
TOUGH STUFF happens! Understanding Crisis, Before, during, and After will provide you with the 'take charge' attitude necessary to keep your crisis/emergency plans current and supported by your team. This session provides the physiological, psychological, and tactical strategies to increase the utmost awareness for individual's providing CPR, First Aid, working on emergency response plans or taking care of your members. A debriefing model will be demonstrated that helps with pre- planning, and also applied post critical situation. This program is highly interactive, informative, down to earth and upbeat. Real life examples will be shared to encourage you to embrace their current experiential crisis awareness, attitudes and perceptions.
Tuesday, September 18, 2018
Rumson Country Club
163 Rumson Road, Rumson, NJ 07762
Host Managers:
Michael Kurtas, CCM, CCE—Cindy Williams, CCM
Olivia Scerbo—Maureen Shaugnessey
2:00 pm Registration
2:30 pm—4:30 pm Program
Reception Following

2 Credits
Register online at www.njcma.org
You are requested to wear your name badge
$50.00 per person
—————————————————————————————————
Please mail form and check made payable to Rumson Country Club
for $50.00 per person by September 11 to Rumson Country Club, 163 Rumson Road, Rumson, NJ 07762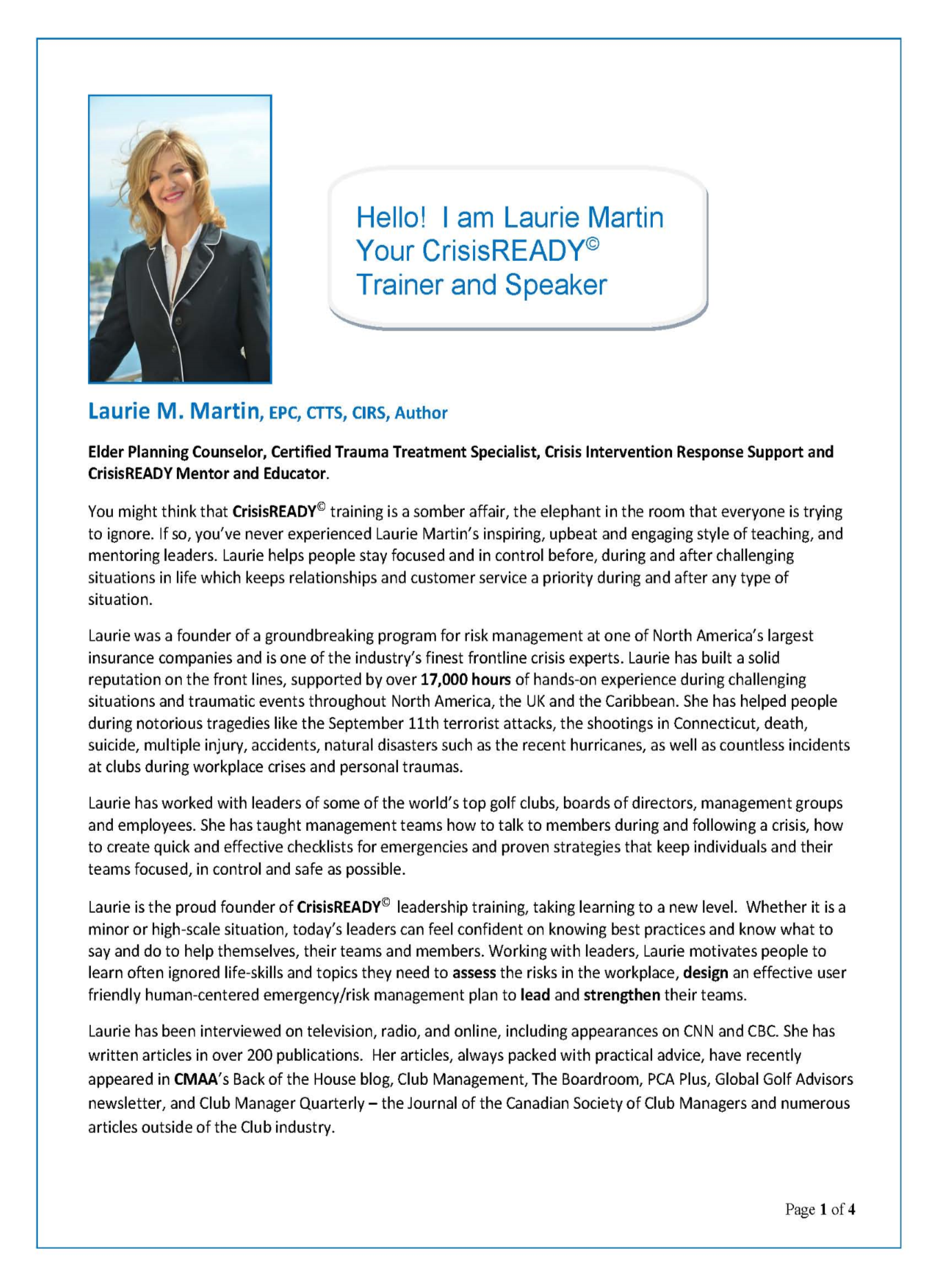 ---